CELEBRATE YOU: A 40/40 EXPERIENCE
I am looking for 40 women in their 40s, 50s, 60s and over, for a one-of-a-kind empowering experience, celebrating your life and your story.
Many women find themselves sacrificing so much for their children, their partners and their careers, that by the time they reach 40, women can lose their sense of identity and/or they haven't treated themselves in years. Through this unique experience, I want to help you "CELEBRATE YOU".
It is time to celebrate YOU, because you deserve it.
WHAT IS THE COST?
The cost to take part in this experience is $695 (valued at $1100) and includes:
● PHONE OR ZOOM CONSULTATION
As part of your consultation we'll talk about your vision and we'll help you decide on outfits for your session.
● PROFESSIONAL MAKEUP
Our professional makeup artist will ensure your makeup is photo-ready. You can arrive hair ready, or add a hair stylist for an additional fee.
● GUIDED SESSION
I'll be directing you every step of the way. Our job is to help you feel comfortable and enjoy the experience.
● PORTRAIT OF YOUR CHOICE
You will receive one 11×14 desk print of your favorite image. (Additional photographs and products are available for purchase, if you so choose.)
● YOUR STORY FEATURED
Your story and image will be published on our blog, social media, and in our print magazine for the in person gala.
● YOU'LL BE CELEBRATED IN MY UPCOMING EXHIBIT EVENT
When the portrait series is complete, you will be celebrated in an exhibition featuring a portrait of each of the incredible women that I photographed for this project. Proceeds from the gala event silent auction and raffle will be donated to The Marion House, a local organization in Baltimore offering high quality rehabilitative services and housing to homeless women and their children.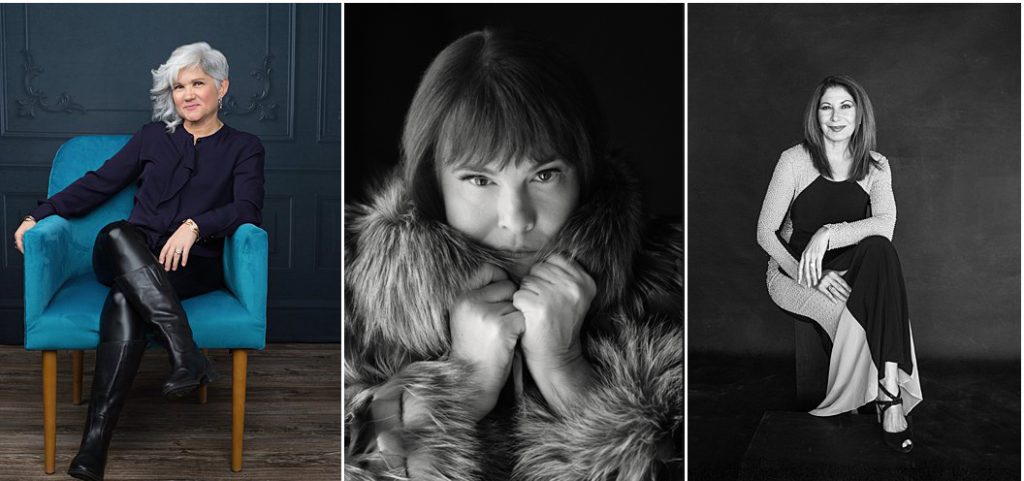 WHO IS ELIGIBLE?
Anyone who identifies as a woman and is 40+. Let's create a tapestry of stunning images of women of different shapes and sizes; women with different tastes, from different backgrounds and with different views of life.
The Lisa Shifren Photography portrait experience is an exciting, pampering, indulgent adventure, custom tailored and focused on YOU! Think about how you want to be captured, what does your legacy look like?
Our passion is to take the every-day woman and give her an unforgettable celebrity-style, magazine photoshoot experience. It's about so much more than just "taking pretty pictures." Our hope is for you to truly reconnect with yourself, see your beauty & spirit the way others already see you.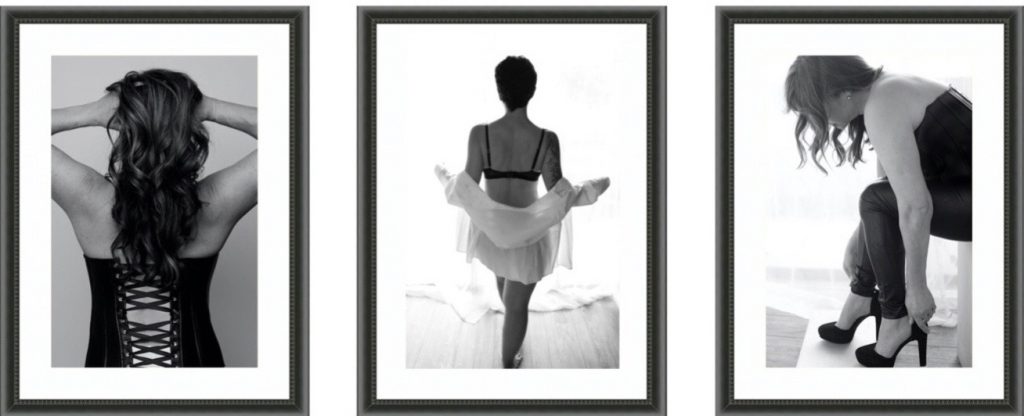 Join Me If…
• You believe in self-love and body positivity
• You want to celebrate a birthday, milestone, or big achievement
• You want to see more women represented beautifully at every stage of life
• You want to take time to honor yourself with a once-in-a-lifetime portrait experience, because you are worth it
"Youth is the gift of nature, but age is a work of art."
– Stanislaw Jerzy Lec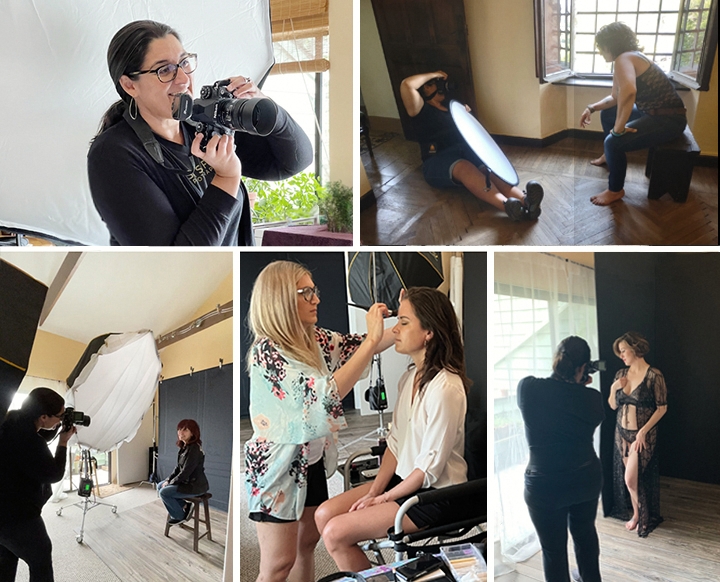 TESTIMONIALS
WOW,
"I had such fun shooting boudoir with Lisa -I love it! She has an eye for light, complimentary shapes and poses. She has a natural ability to capture the hottest, most sensual side. Working with her was so easy and comfortable, and very professional with clear communication creating a safe and empowering space to let yourself go, enjoy every minute, laugh, and own all of the beauty of your body. I think every woman deserves to see herself this way- it's not just about the finished photos, it was a decadent experience start to finish." – Jeannine F.
I knew when I met Lisa Shifren in 2019 that one day I'd be in her studio. I've admired her photographs of friends, because she captures their essence, deeply, and I love her energy. Lisa, thank you for making it so easy and even fun and for seeing me through your lens with so much love and care. – Nancy L.
I know Lisa Shifren (Lisa Shifren Photography) from LinkedInLocal events in Baltimore. She is a FABULOUS person and a GIFTED photographer. Lisa repeatedly offered to photograph me and I finally caved before I moved to NC. Lisa's work is AMAZING and it was A BLAST! I can't believe this photo, my favorite. Lisa will bring out the BEST in you! – Anne C.
"Working on my bucket list! Boudoir photography session – done 🙂 It really helps to have a friend like Lisa Shifren – immensely talented, patient, and sweet. Attempting boudoir photography at a certain age takes courage, and I worked on ramping up my bravery for more than a year! Yes, I knew that Lisa's work was tasteful but still, I needed to take a leap. Glad that I decided to gift myself this session, it was Liberating and fun! Thanks, Lisa 🙂 "P.S. If you are not ready for boudoir pictures, Lisa is a headshot master! -Yanna R.
SIGN ME UP!
CELEBRATE YOU: A 40/40 EXPERIENCE