Grace. Dignity. Humility. Compassion. Photographic Portraits: The Holocaust Survivors of Baltimore is an ongoing body of work which began in 2006 while working with the Baltimore Holocaust survivor community. This work currently consists of 30 black and white photographs, size 16 x 20 framed. Each portrait is accompanied by a biography of the Holocaust survivor and contains a photo from when they were young.
This project evolved into a documentary series as the survivors started talking about their stories after their portrait sessions. This work was first exhibited in 2006 and since then has become an educational tool through which to teach about the Holocaust. Survivor Portraits is available for exhibitions and lectures.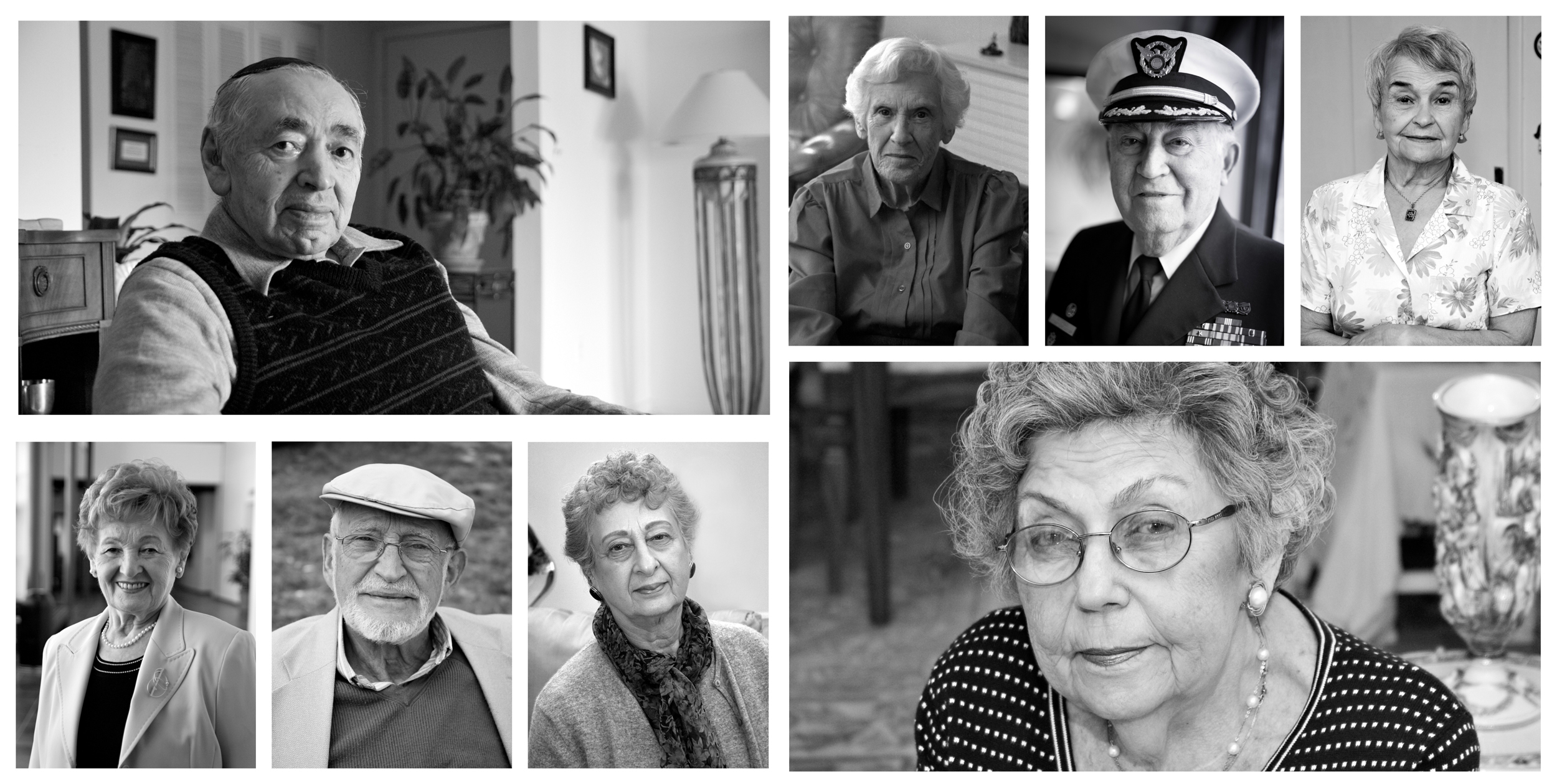 Artist Statement:
I titled this body of work Grace. Dignity. Humility. Compassion: The Holocaust Survivors of Baltimore because these are the qualities that I see in the survivors as I have gotten to know them over the years. The survivors ability to move on with life after surviving insurmountable persecution and loss has inspired me greatly. I am in awe of how people who have been through so much continuously communicate values such as tolerance, forgiveness, the importance of education, respecting others, valuing family, and appreciating freedom. I feel a personal obligation to share what I have learned from these remarkable people.
Lisa Shifren
See Survivor Portraits featured in The Baltimore Museum of Art Print, Drawing, and Photographic Society's Newsletter