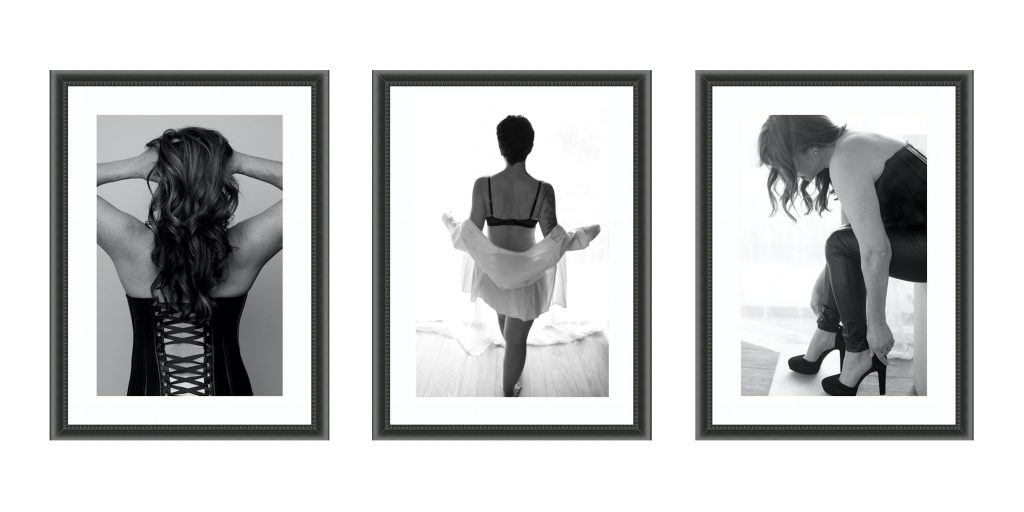 Let's start this out by saying thank you. Thank you for taking the time to invest in yourself and in your photo shoot experience. This information is detrimental to the success of your shoot, not to mention downright helpful. The better prepared you'll be, the better the shoot.
WHAT TO BRING
Robe: It can be awful chilly in the winter months, plus this will help keep anything off of the garment you'll be wearing for your photo shoot. Added bonus if you bring slippers!
Bring your makeup : Some have allergies and sensitivities, some prefer to use their own and that's ok. Lip gloss is a must and the applicator that comes with it works better than most disposable applicators. If you wear foundation include this in your makeup bag.
Clothing/garments/accessories: Anything you want to include in the shoot, bring it! If you're having trouble deciding between outfits? Bring all of them. We've had clients bring half their closet and we've helped them choose their outfits prior to shooting. You are free to bring as many outfits as you please, but we'll only select two for the shoot. Accessories enhances the look of the photos by adding details. Some Ideas:
Corset
Leather pants
Matching shade bra and panties set (black is always good if you have)
Strapless bra- black and nude if you have (I have fabric we can drape you in)
Tank top and underwear same shade
White button down shirt (and/or a shirt that belongs to your partner)
Oversized shirt or sweater
Nice nightgown
Anything lacy
Bodysuit if you have one
Accessories ( jewelry, scarves, hat, etc. )
HOW TO PREPARE/hair
Shampoo/Condition the night before your shoot and blow dry as needed. I suggest getting you hair blown out on the way to the session!
If you color your hair make sure you have your touch up appointment lined up with your hair stylist.
Please please please don't do any drastic cutting or coloring prior to your photo shoot experience.
HOW TO PREPARE/complexion
Drink plenty of water the week of your photo shoot.
Avoiding greasy foods helps to prevent breakouts.
Arrive to your photo shoot make up ready. Bring yuor makeup with your for touch ups, change of lip color, etc.
LET US KNOW IF YOU HAVE ANY ALLERGIES PRIOR TO THE SHOOT. Sometimes we grab a quick snack in between takes and would hate for you to have a flare up during your photo shoot experience.
WHERE AM I GOING?/PARKING
5 Suntop ct Baltimore, MD 21209. Park anywhere in the parking lot. Please call when you arrive and I will meet you outside and help you bring up your things 215-460-0529.
THE DAY'S TIMELINE
15 minutes to get settled, take a look your outfits, some sample images, get your fav music set up on pandora
90-120 minutes for the shoot w/ three-five outfits.
60 minutes for viewing and ordering.